FreeFlow Body massage, what is it? It is a type of full body massage that I practice, where the alliance of precise steps of decontracting massage is born, relaxing with oriental massage techniques such as shiatsu, amma and Kobido.
"FreeFlow" means that it is adapted to the person's physical and mental state at the time of the meeting, respecting their needs.
Also, I place great importance on letting flow and allowing a communion to be created between the two energies, in the present moment.
For each person, and each moment, a unique massage is created
A session lasts approximately 1 hour. The massage is practiced with oil, on a stretcher.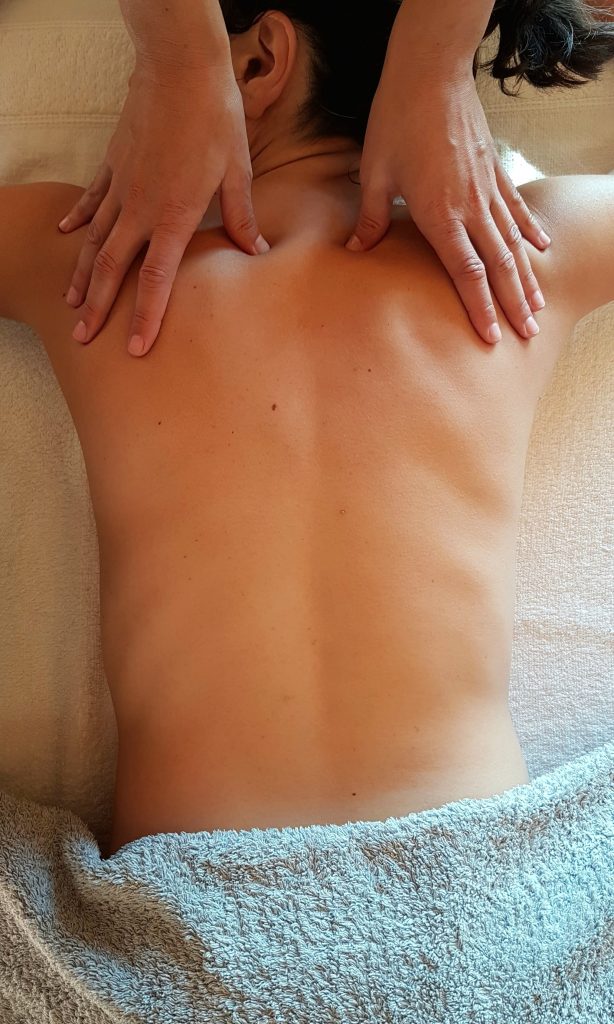 Benefits of FreeFlow body massage
Relaxation: in periods of stress, nervousness, irritability, insomnia…
Analgesic: muscular contractions, lumbago, back pain
Well-being: the feeling of care and support: a moment dedicated to oneself.
Circulatory: Increases blood and lymphatic microcirculation (cellulite, circulation problems due to sedentary lifestyle…)
Aesthetic: Improves the elasticity of the skin and its visual appearance. Removes dead surface cells and improves the condition of dry skin thanks to the absorption of oils
At the moment in which it provides human support, relaxation and well-being, helping to recover and maintain health, the FreeFlow body massage becomes, without intending it, a therapeutic act, thus fulfilling several of the functions of the manual therapist: care, prevent, treat and promote health.
If you want more information or want to book a session in San Juan de Alicante, you can contact the number 643697981 (also by whatsapp) or by the contact form.